Meet the AAA Team!
Marcy Morrison Pearce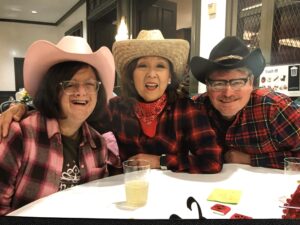 Anticipating what she wanted to do after graduating from the public school district in 2015,  Marcy's daughter with special needs, Maddy, asked her, "Why I can't I perform on stage with you?"  With that question and the help of her husband, Matthew, Alameda Adaptive Arts was born. The Pearce family vowed to create a way that people with different performing skills could join together and entertain their community of Alameda.
Marcy has dabbled in performance and theater arts all her life, but things got serious when she joined Dance10 Performing Arts about a dozen years ago and became a Tap Dancing Christmas Tree. With the entire tree farm, Marcy has tapped her way through Manhattan three times in the mother of all parades, the Macy's Thanksgiving Day Parade.
Marcy has also danced at cultural events surrounding the 2012 London Olympic Games, Disneyland and Disneyland ,Paris. The most important lesson learned through her years of studying performance is that we all have different abilities and everyone deserves the chance to dance and sing.
Beyond dance, Marcy is no stranger to performance. For many years she hosted a radio talk show on a national radio network and worked as a reporter/production assistant for a CBS affiliate in Los Angeles. She also served as a voice coach for radio and voice over professionals.
---
Stephanie Pepitone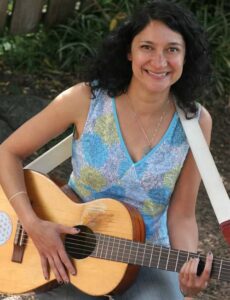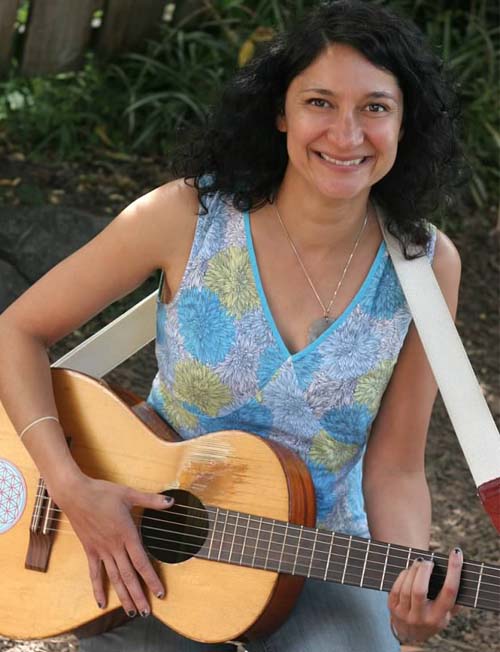 Stephanie Pepitone is a musician and Licensed Clinical Social Worker. She has been working with children and families in the Bay Area for the past 20 years. Currently she provides musical enrichment programs at local preschools, libraries and community centers. Stephanie plays guitar and facilitates musical play experiences for children and adults, fostering linguistic development, self-expression, and group cohesion. Listen to Stephanie's music and learn more about the Rockin' Kids programs at www.rockinkidssingalong.com
---
Dana Carey
Dana officially, started teaching Zumba in September 2015 at Total Woman Gym in Alameda. Little did she know, it would take her on this Fitness Journey of Life!

She have previous experiences studying dance at City College of San Francisco, LINES Ballet and ODC/ Rhythm & Motion. Her background is jazz, lyrical, modern, ballet, Afro-Brazillian and African-Haitian. She danced with an African-Haitian Dance Company, Alafia Dance Ensemble, for several years, where she grew as an artist and connected with the SF community.
"It's been an adventurous transition to start working in the fitness industry!"
She learned a lot about herself, as well as her students.She also received license in:
Zumba Toning
Zumba Gold
Zumba Step
Zumba Kids
Strong by Zumba
Pound
BollyX.
Her most challenging format has been Strong because this HIIT format is very different from dance. Yet, her dance experience has helped her work with students' body alignment and form.
One of her dreams has been to work with families, who have members with special needs. She got this opportunity last year! Now, she works with Alameda Adaptive Arts. It's a wonderful group of people who participate in performing events in the Bay Area. Artists learn to express themselves through song and dance within . Now, they have Zumba classes twice a month, and work together to create a safe space. The friendships and experiences are invaluable!